Boat Registration with Polish Flag
prices starting from
€459
Certificate issued in 24h
Official Certificate issued in Poland and internationally recognised
No yacht inspections for lengths up to 15m
Available to citizens of all nationalities
Recreational or Commercial/Charter use
Official Flag Registration
Low agents fees (only €79 per year)
No mandatory safety equipment list (see our recommendation below)
Certificate valid for life
We can request the mandatoty Ship Radio License (MMSI)
Dedicated team in Poland
All translations into Polish are included
All documentation can be sent via e-mail
VAT will not be charged to EU companies
Order now!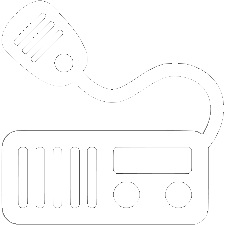 MMSI Radio Official Certificate
prices starting from
€459
MMSI & callsign for your radio
Ship Radio License valid worldwide and can be used with the Polish Flag
Includes license to 1 VHF Radio or more devices
Available for AIS, EPIRB or PLB, Radar
MMSI recognised internationally
International Radio Callsign
Radio Operator License not mandatory for MMSI request
License Issued by the Official Authorities
Certificate valid for 10 years (€79 agent yearly fee only)
VAT will not be charged to EU companies
Order now!

Change your Boat Registration
prices starting from
€199
Change any existing registration
We will provide all sort of changes to your existing Polish Boat certificate
Change/Add new engine
Change Boat Name
Add/change Auxiliary Boat (Dinghy)
Change Pleasure/Commercial Use
Delete Polish Registration
Order now!