Description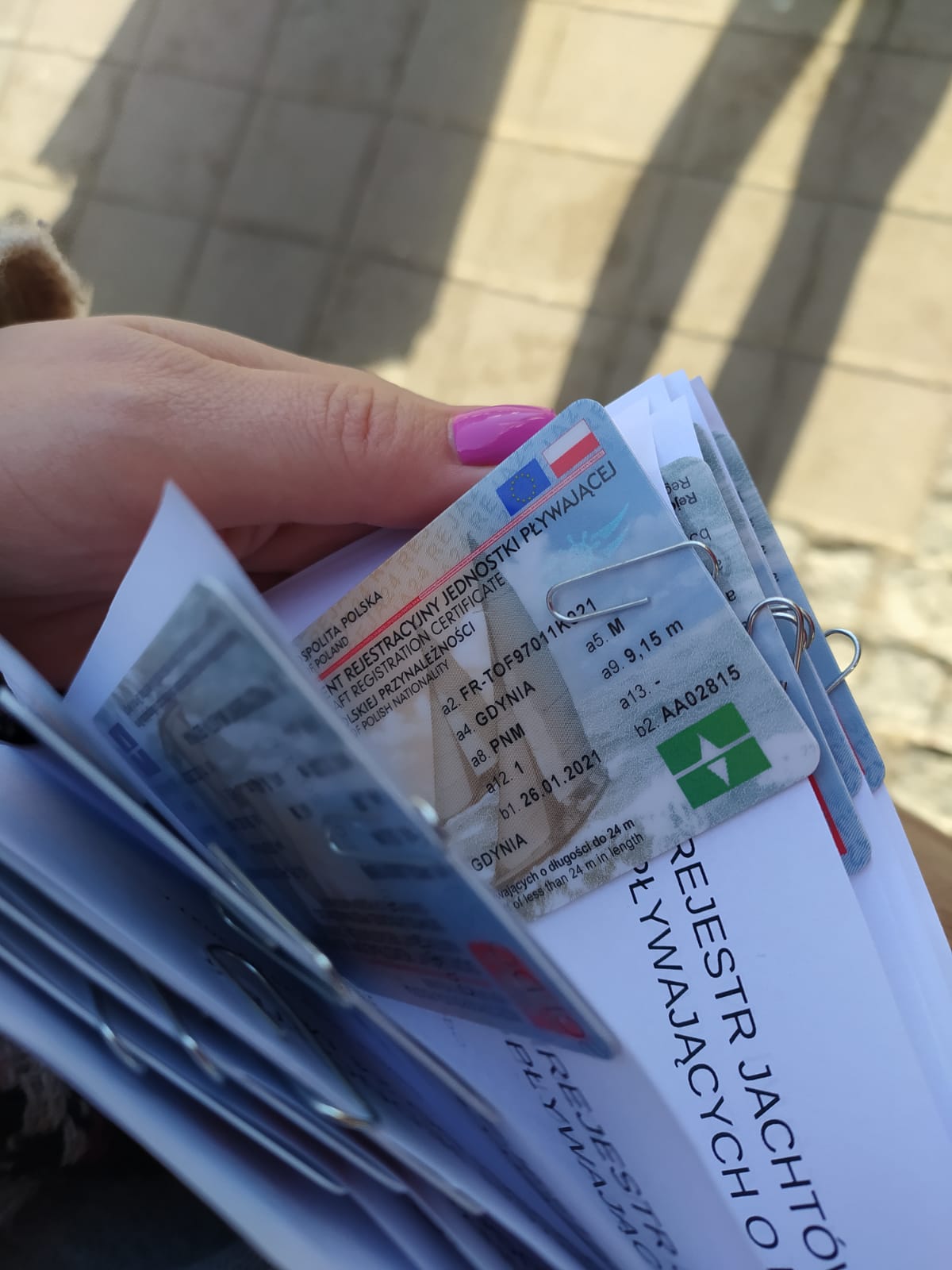 If there is more than one owner, you can add the details of the other owners(include name, full address and e-mail) in the comments field of the order, during the checkout process. We will request a copy of the passports/ID Cards of all owners.
You will be applying for a Certificate of Sea-Going Yacht in Poland, recognized internationally.
There are many advantages with this certificate
No boat inspections for lengths up to 15m
No Maritime restrictions – You can fly the ship anywhere in the world
Official Flag Registration with the Polish Authorities
Full Registration takes about 4 weeks (provisional certificate in 24h or 7 days)
This will be a certificate for life – you only have to pay a €179 yearly agent fee, without any inspection.
Commercial use is also possible up to 12 persons on board (including crew)
If your boat length is above 15m, we can issue your flag certificate without inspection, but you will need one to operate the vessel. Boats with length above 15m require a "Safety Card". For commercial use, an inspection conducted by the Polish authorities is required (an official will travel to your boat location). For boats with length above 15m that are for pleasure use can obtain a seaworthiness certificate issued locally by most countries.
No skipper license is required for
– sailboats length up 7,5 m (which may be equipped with an auxiliary mechanical driving gear)
– motorboats up to 10 kW
The Polish yacht registration for vessels with up to 24 meters of length without any official survey will be issued to any citizen in the world or a EU based company (We will provide a legal representative and a Polish official address for you)