Showing the single result
Showing the single result
Credit Cards Accepted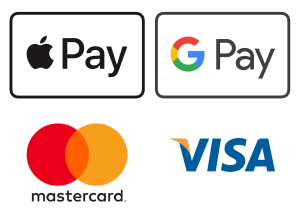 FAQ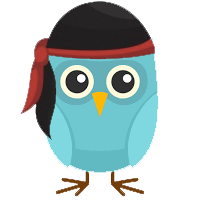 Do I need an Official Certificate for my boat? And why should I choose the Polish Flag?
Every yacht requires an Official Flag Registration. If you don't have one, registering your boat with a Polish flag, brings you many advantages:
No inspections for boats with a length of up to 15m
No Maritime restrictions – You can fly the ship anywhere in the world
Official Flag Registration with the Polish Authorities
Registration can be very quick (24 hours)
This will be a certificate for life. 
Commercial use is also possible up to 12 persons on board (including crew)
If your boat length is above 15m, we can issue your flag certificate without inspection, but you will need one to operate the vessel. Boats with length above 15m require a "Safety Card". For commercial use, an inspection conducted by the Polish authorities is required (an official will travel to your boat location). Boats with length above 15m that are for pleasure use can obtain a seaworthiness certificate issued locally by most countries.
If you need a quote to obtain a Safety Card, please contact us.
No skipper license is required for
– sailboats length up 7,5 m (which may be equipped with an auxiliary engine)
– motorboats up to 10 kW
– practicing water tourism on motorboats with an engine power up to 75 kW with a hull length up to 13m, where the maximum speed is structurally limited to 15 km/h
The Registration with the Polish Flag is available to any citizen in the world or a EU based company (We will provide a legal representative and a Polish official address for you)
Once we receive your order for a Boat Registration, we will need the following documentation:
The new boat name, in case you want to change it.
A document that proves the ownership – bill of sale, invoice, etc
the document that proves the ship's dimensions, hull's material, producer, place of building, year, type of the vessel (ex. Bavaria or Sea Doo), category, maximal number of people allowed on it
If the vessel has an engine, the document that proves the engine's power (CE declaration, or a picture of nameplates on or the manufacturer's manual)
Copy of the cancelation of the previous

registration (in case the boat has/had a previous registration)

Copy of the CE certificate or Builder's Certificate or any other document showing the dimensions of the vessel. (for example the owners guide)
Copy of the owner's passport  or ID Card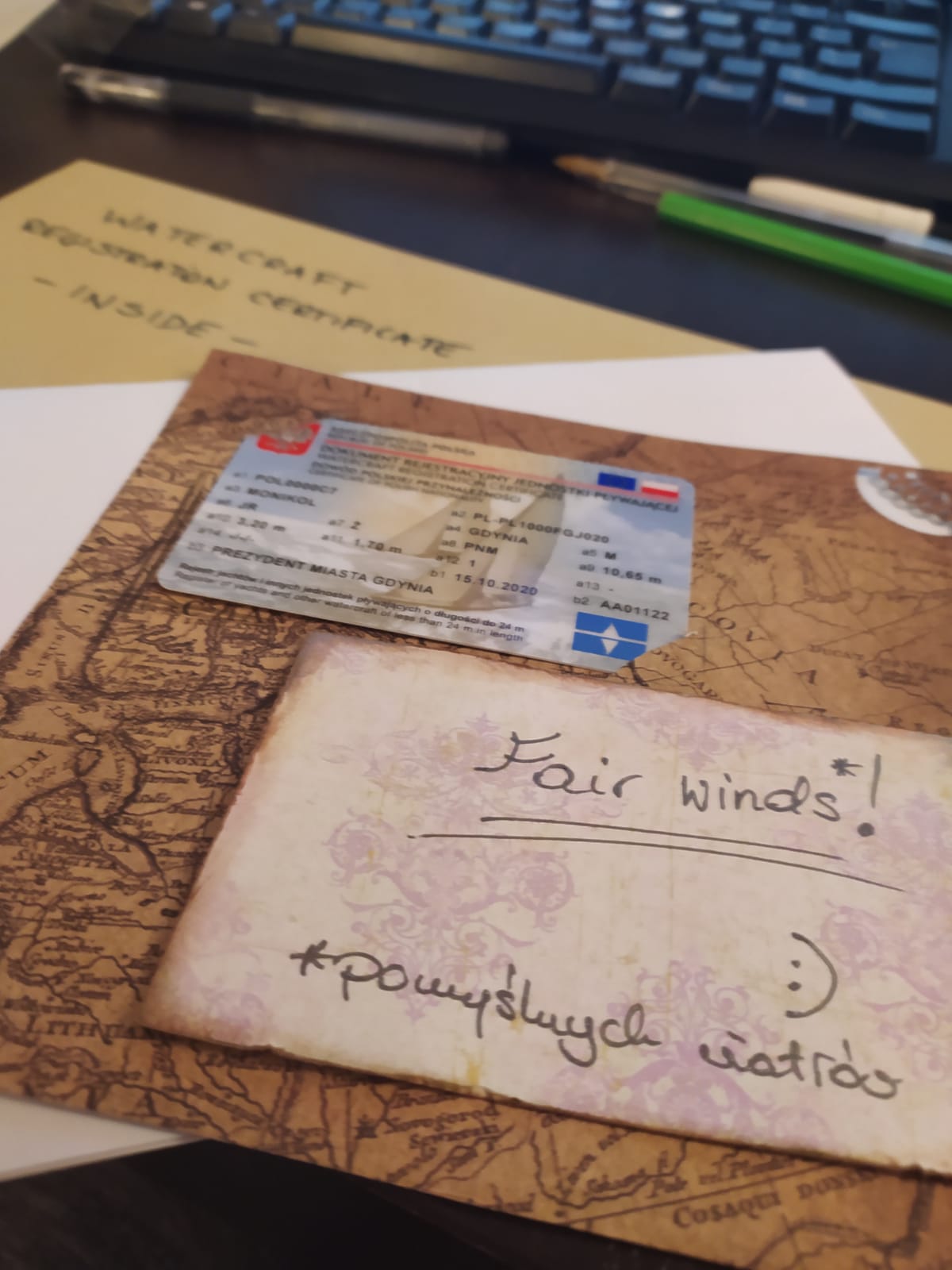 This information can be submitted by replying to the order confirmation e-mail that you will receive.
After we receive your documentation, we will send you a pre-filled form that you need to sign and send back to us.
A scanned copy of the  issued certificate will be sent to your e-mail and the original document sent by post.
Can I modify, change owners, delete an existing Polish Certificate, add an auxiliary boat, add a new engine, etc?
Yes, you can make any changes. Check our certificate management options.
Can I request an insurance for my boat?
Yes, you can request a quote for the insurance of your boat.
Why do I need a MMSI Radio License for my boat?
All vessels carrying a fixed or portable radio require a MMSI Radio License. When applying for a MMSI Radio License, you will need to submit information about your vessel, like name, tonnage, port of registration, list of safety equipment onboard, etc.
Can I get a MMSI Radio License for any type of boat?
Yes, all the licenses we provide are issued by the Official Authorities and can accommodate any type of vessel.
My boat is used commercially. Is your license valid for such operation?
Yes, all the licenses we provide are issued by the Official Authorities and are valid for both leisure and commercial operation.
Is this MMSI Radio License valid in my country?
Yes, all the licenses we provide are issued by the Official Authorities and are valid anywhere in the world.
Do I need a MMSI?
If you have a DSC-radio or an AIS transponder, you are required to have an MMSI. All our plans include a Radio License with the MMSI number.
Is VAT included in the prices?
Yes. 20% VAT is included. We will deduct the VAT to all EU based companies with a registered EU VAT number. (Estonian companies still need to pay the VAT)